Ryutsu Center


The area was originally developed as a distribution point for the Jonan area of the capital on the second piece of reclaimed land in Tokyo-Yokohama. Nearby are many truck terminals and warehouse complexes as well as Tokyo Ryutsu Center, which holds many events, large and small.
In addition, there is Japan's biggest fruit and vegetable market in both scope and variety, Ohta Market.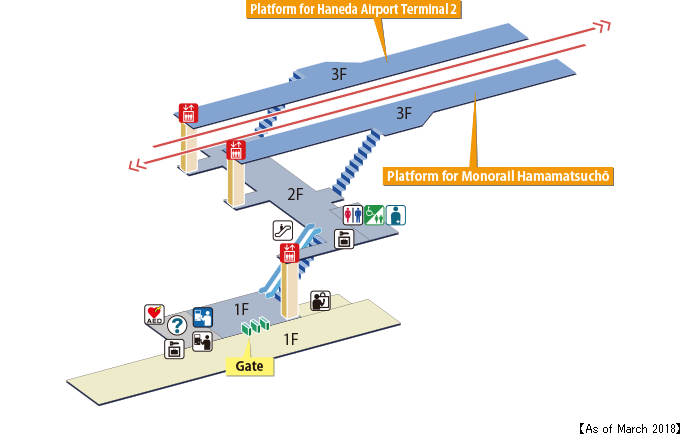 | | |
| --- | --- |
| Address: | 6-1-2 Heiwajima, Ota-ku, Tokyo |
| Opened: | December, 1969 |
Station Area Information
Heiwajima Park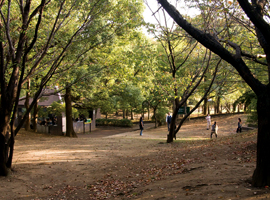 At Heiwajima Park on the west side of the station, there is a campground and a baseball field, so you can enjoy barbecues and sports.
Walk north and you will reach the Boat Race track. To the west is Heiwa-no-mori Park. South lies the Seaweed Museum. Heiwajima is not only a center for distribution, but is surprisingly rich with parks and entertainment as well.
Tokyo Port Wild Bird Park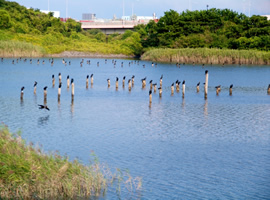 Cross Yamato Ohashi bridge and following Loop 7 east will bring you to the Tokyo Port Wild Bird Park. Stretching more than a kilometer east and west, it is a popular place for birdwatching. Over two hundred species have been observed at the park since it opened, including sandpipers, plovers, ducks and Northern Goshawks. There are observation houses equipped with telescopes throughout the park, so you'll be fine even if you forget your binoculars.
Besides birds, you can watch crabs and other animals in the tidelands. To the south is Metropolitan Central Wholesale Market. It boasts the largest area in Japan, and is first in the country in the varieties of fruits, vegetables and flowers. Tours are available on days the market is open, but come early in the morning, as it is first-come, first-served.