Sightseeing in Tokyo

Shibuya, where young people are always decked out in the latest fashions, is lined with popular brand and specialty stores.
Many of the shops are mentioned in magazines. No matter the day, there are always throngs at the scramble crossing in front of the station.

Shibuya equals shopping!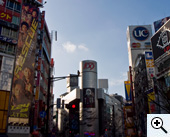 Shibuya 109, better known as Ichi-Maru-Kyu (109), or simply Maru-Kyu (09), is a building dedicated to and representing Shibuya fashion. If you're lucky, you might bump into a celebrity doing a promotion there.
Northwest of the scramble crossing is a shop-lined street called Shibuya Center Gai. It has fast food restaurants, cafes, movie theaters, great variety stores, shoe stores and more; everything a young person could need.
Entertainment that is fun for all ages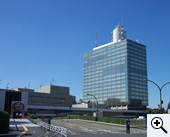 At the end of Koen Street is NHK's broadcast theme park.
There you can look backstage at NHK's programs or watch a show being recorded.
You can see what it is like to be an announcers, experience an post-recording session, dress up in costumes from a Taiga period drama and take pictures, and watch a show being recorded, depending on the day. There is plenty of fun for all ages.
A short walk will take you to Harajuku or the Meiji Shrine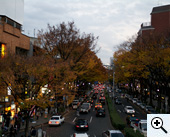 Harajuku represents Japanese fashion and sends it out to the world. The main street between Harajuku station and Aoyama, Omotesando, leads to Omotesando Hills. From there if you go along Takeshita Street, where young people gather, and cross Meiji Street, you'll arrive at the Uraharajuku fashion district. On the west side of the station is Yoyogi Park and the Meiji Shrine where there is a peaceful atmosphere surrounded by greenery.