Tokyo Monorail Line Guide
Exciting Places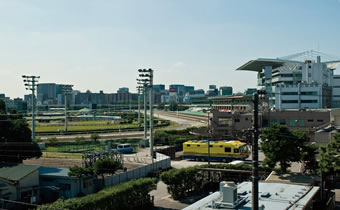 There are many exciting spots to visit along the Tokyo Monorail Line, including horse and boat race courses. If you ride the monorail on race days, you'll be infused with the spirit of excited race fans.
Recently, there have been many more groups of young people, couples and women going to watch the races. Twinkle Races at Oi Racecourse are particularly nice for dates.
Oi Racecourse, famous for its Twinkle Races
Twinkle Races are night races that are gorgeously lit, and are popular with office workers on their way home from work. Simply watching thoroughbreds gallop along a dirt course is breathtaking.
With restaurants famous for their original menus, you should be completely satisfied regardless of how the races turn out.
Full-throttle boat races at Heiwajima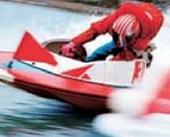 Boat races, known as battles on the water, bring in enthusiastic crowds. You'll want to watch the thrilling matches unfold even before you purchase tickets.
As you become familiar with the individual racers, the drama and emotion of each race will become clearer. You can even buy popular racers' goods as souvenirs.