Tokyo Monorail Line Guide
Enjoying Parks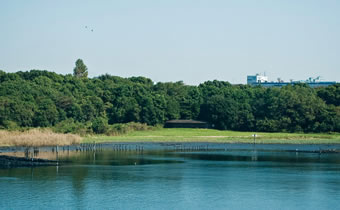 The Tokyo Monorail Line has many verdant parks sparkling with water. At many of these, you can bask in nature's beauty. One such place, famous for bird watching, is the Tokyo Port Wild Bird Park, surrounded by ponds and greenery, which stretches over a kilometer east to west. Every year, you can see sandpipers, plovers, wild ducks, Northern Goshawks and more. There are many observation sheds around the park that are equipped with telescopes so that everyone can enjoy watching these beautiful animals.
At Nagisa-no-Mori in Oi Futo Chuo Kaihin Park, you can enjoy watching Lesser Sand Plovers, Gray-tailed Tattlers and other birds through bird scopes. Plus, both parks also have tidelands where you can observe crabs and mudskippers. In addition, you can fish at Keihin Unga Greenway Park and Tokai Futo Park, or play at beaches and collect shells at Jonanjima Kaihin Park and Omori Furusato Seaside Park.
Camping and barbecues with friends and family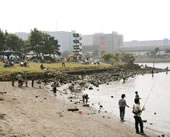 Jonanjima Kaihin Park is highly recommended for those who love the outdoors. You can do day camping or stay for up to 3 nights. There are shops in the park selling firewood and charcoal, and even rental grills and griddles, so as long as you have some food, you can enjoy a proper barbecue.
Hazetsuki Shore at Nagisa-no-Mori in Oi Futo Chuo Kaihin Park has barbecue facilities available, so you can kick back and fish for gobies as you cook up some food, or go to Heiwajima Park or Shinagawa Kumin Park for day camping and barbecues.
Work up a sweat with sports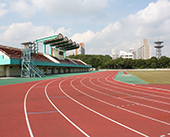 The Tokyo Monorail Line is also known for sports parks. Lush Heiwajima Park boasts a baseball field as well as both indoor and outdoor pools.
Oi Futo Chuo Kaihin Park's Sports-no-Mori has an official track and field ground, 6 baseball fields, a field of artificial turf, tennis courts, and more. It's a great place to plan to meet friends or family. For something simpler, there's Jonanjima Kaihin Park and its expansive lawns. Many go there to run or just play catch on holidays.