Tokyo Monorail Line Guide
Haneda Airport Tours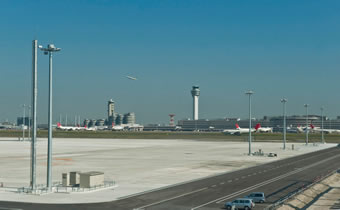 Haneda Airport boasts a capacity of over 400,000 departures and arrivals per year. Each busy day sees passengers coming and going, picking each other up or seeing each other off. Because it receives so many visitors, it is packed with different facilities, making it a place to go for shopping and dining options alone. Plus Terminals 1 and 2 as well as the new International Terminal each have their own flavor, making the airport like an amusement park where one day just isn't enough.
An array of shopping and dinning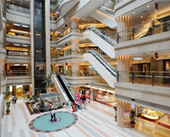 Each of Haneda Airport's terminals has so many restaurants it will be hard to choose for adults and children. There are famous places that are branches of restaurants in the city along with nationwide chains. Enjoy a bite to eat as you watch planes take off and feel like you're going on a vacation yourself. Don't forget bento-style boxed lunches, they're especially famous at airports.
Another one of Haneda Airport's charms is that you can buy confectionaries, both Japanese and Western at well-known shops. You might intend to give them as gifts, but there's no harm in fretting over which one you'd like for yourself.
Lose track of time on observation decks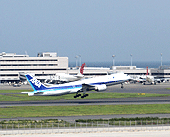 Simply watching the planes as they come roaring on and off the runways is a pleasure. Since Haneda Airport is among the world's top capacity airports, if you look out from the observation decks at each terminal, you're certain to see a plane coming in to land or ready to take off.
The sight of aircraft painted gold with the setting sun is moving.