Japanese Cultural Trivia
We gathered opinions on Japanese culture from people around the world.
Please keep these in mind during your own time in Japan.
Q1. Was there any particular Japanese food you wanted to try before you came to Japan?
Japanese confectioneries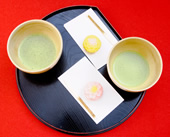 Like Western confectioneries, you can enjoy simply looking at them, and while the green tea served with them is bitter, it is delicious when combined with the sweetness of the confectioneries.
from Russia
Gyudon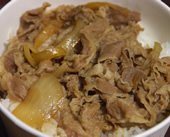 Onions and other vegetables with boiled beef and sauce on top of a bowl of rice. It is meal only the busy Japanese would think of.
from Norway
Ramen (in pork bone soup)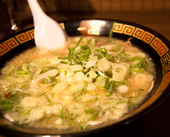 Boiled noodles in a soup. There are many types of ramen, including pork bone, soy sauce, miso and more, but I recommend pork bone.
from Hong Kong
Okonomiyaki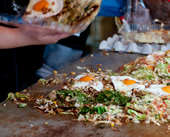 Vegetables, meat, seafood and other ingredients cooked with a mix of flour and water. You can cook your own at some restaurants, which is part of the fun.
from Australia
Q2. What food do you recommend to people coming to Japan?
Mikan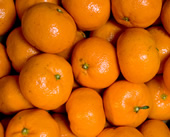 It is somewhat like an orange, but is a standard among Japanese fruit and is easily peeled by hand.
from Ireland
Takoyaki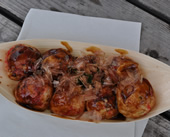 A mix of dough and chunks of octopus cooked into 3-5cm balls and eaten as a snack.
from America
Tempura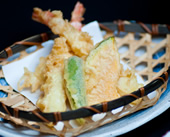 Seafood, vegetables and wild plants dipped into a batter of egg and flour, then deep fried. Some restaurants will cook it in front of you, making it a pleasure to watch as well as eat.
from Russia
Shabu-shabu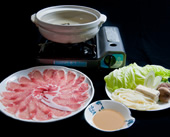 Meat and vegetables cooked lightly in boiling water. Served with an array of sauces, you can enjoy a variety of flavors.
from America
Q3. What surprised you about Japan?
Trash separation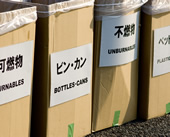 I was surprised at the detailed rules for separating trash, but impressed at the same time.
from Hong Kong
Convenience store selection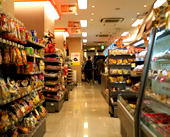 I was amazed at the full selection of items available at 24-hour convenience stores.
from Canada
Rush hour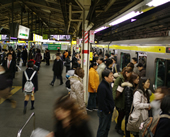 I was shocked at the number of people packed into rush hour trains.
from America
Trains running on time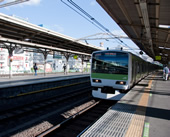 In my country people say that trains don't run according to schedule, so I was surprised that trains come and go right on time here.
from Italia
Q4. What is your favorite part of Japanese culture?
Festivals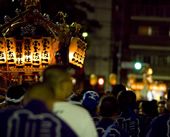 I was really impressed with the traditional festivals held all over the country.
from Russia
Architecture (temples/shrines/castles)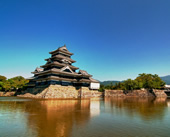 I can feel Japan's unique history through its impressive old buildings.
from Canada
Japanese food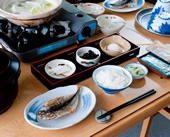 I have found incredible textures I've never experienced before!
from America
Hot spring inns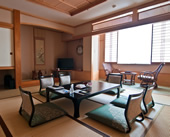 You can experience a truly Japanese atmosphere.
from Canada